Mr. Buncher has over 30 years of litigation experience, handling complex litigation arising from bankruptcy and receiverships, as well as general business litigation.  Mr. Buncher began his career representing Union Pacific Railroad and other clients, where he gained significant jury trial experience.  In 2001, Mr. Buncher joined Neligan LLP, where he has specialized in bankruptcy, receivership and insolvency related litigation, as well as general and complex business litigation.  Mr. Buncher also works with the firm's bankruptcy lawyers to handle bankruptcy matters for both debtors and creditors.
Mr. Buncher's business degree in finance brings added value to Neligan LLP clients, allowing him to quickly understand and assist clients with both financial and legal issues, including complex cases that require analysis of solvency, value, and damages.  Mr. Buncher enjoys working with clients in a wide variety of industries, and learning more about each client's business.  He prides himself in keeping up with the latest technology in his litigation practice, to make the process more streamlined and efficient.
Mr. Buncher has handled a number of high-profile bankruptcy and receivership related litigation matters, including multi-billion dollar litigation on behalf of the SEC Receiver and the Official Stanford Investors' Committee in the widely publicized Stanford Financial Group receivership, an SEC receivership arising from the Allen Stanford Ponzi scheme, one of the largest Ponzi schemes in U.S. history.  Mr. Buncher helped recover over $350 million for the benefit of the Stanford investors while representing the Receiver and Investors Committee in multiple lawsuits against third parties that were involved with Stanford.  The Stanford litigation also involved multiple successful appeals to the Fifth Circuit Court of Appeals and one successful appeal to the U.S. Supreme Court.  Mr. Buncher also handled litigation on behalf of bondholders in the Global Crossing bankruptcy, which resulted in a settlement after a five-week jury trial in Houston, Texas.  Mr. Buncher has also been involved in a number of cross-border insolvency and SEC receivership cases such as the InverWorld case in San Antonio, Texas, a case involving a U.S. broker-dealer and a Cayman Islands affiliate with several hundred million dollars of investments. He has also represented corporate debtors in their Chapter 11 proceedings in a wide variety of industries, as well as receivers, trustees, and litigation trusts created under Chapter 11 plans in a variety of complex litigation.  Mr. Buncher regularly handles adversary proceedings and contested matters involving evidentiary hearings in bankruptcy court.  Mr. Buncher has handled lawsuits involving claims for fraud, director and officer liability, breach of fiduciary duty, violations of Texas and federal securities law violations, negligence, fraudulent transfer under both state and federal bankruptcy law, equitable subordination, business torts, breach of contract, misappropriation of trade secrets and violations of covenants not to compete and non-solicitation agreements.  Mr. Buncher has also represented high net worth individuals in individual Chapter 11 bankruptcy cases and in defending suits to enforce personal guarantees against individuals whose business have be required to file bankruptcy.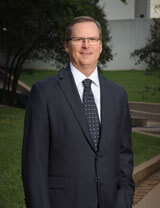 dbuncher@neliganlaw.com
325 N. St. Paul Street, Suite 3600
Dallas, Texas 75201
Telephone: 214.840.5300
Direct: 214.840.5320
Education
Bachelor of Business Administration, Finance Texas A&M, 1986
Juris Doctor, Order of the Coif Member, Southern Methodist University, 1989
Admissions/ Affiliations
Texas Bar, 1989
Oklahoma Bar, 2000
Admitted to practice before the U.S. District Courts for the Northern, Southern, Eastern and Western Districts of Texas and the Fifth Circuit Court of Appeals.
Member, Dallas Bar Association
Member, State Bar of Texas
Member, Bar Association of the Fifth Circuit Court of Appeals